Packages
Single & Double Technician are available in all Packages according to your requirement
Herbal Powder Massage
60min
Ayurvedic Massage
60min
Shirodhara
30min
Swedana
20min
Head & Shoulder Massage
30min
Back Massage
30min
Foot Massage
20min
Patra Potli
40min
Netra Tarpan
20min
Kati Tarpan
20min
Hriday Tarpan
20min
Herbal Facial
60min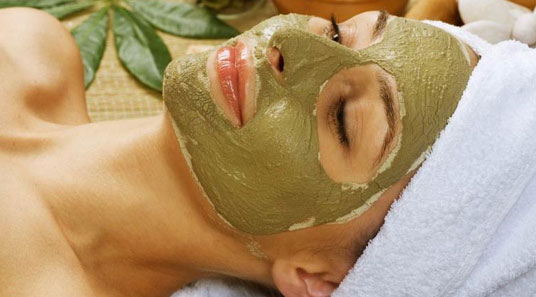 Herbal Face Pack
30min
Programs
1 day Detox Program
3 Hour
Process:
Detox drink
Abhyanga according to dosha
Swedana
Basti
Shirodhara
3 Days Detox Program Mind & Body
Daily 2 Hour
Day 1. Detox drink, Abhyanga, Nabhi tarpan, oil basti shirodhara
Day 2. Abhyanga, Nabhi tarpan, decoction basti, shirodhara
Day 3. Abhyanga, Nabhi tarpan, decoction basti, swedana.
7 Days Detox Program Mind Body Consciousness
Daily 2 Hour
Every day detox drink
Day 1. Abhyanga, katitarpan, greeva tarpan, janu tarpan akshitarpan
Day 2. Abhyanga, katitarpan, greeva tarpan, janu tarpan, akshitarpan, Swedana
Day 3. Abhyanga, patrapottali, nasya, hriday tarpan, oil basti.
Day 4. Abhyanga, patrapottali nasya, hriday tarpan, oil basti, swedana
Day 5. Abhyanga, patrapottali, nasya, hriday tarpan, herbal basti.
Day 6. Abhyanga, oil basti, Shirodhara
Day 7. Abhyanga, oil basti, shirohdara
Note: Pricing includes therapy, accommodation and fooding
Courses
Ayuryoga( Therapeutic yoga), Meditation, Marma Pranyogasan(Self Healing Process)
Duration: 10 days
10 Days Program Residential
We offer tallier made program for non-medical people and health professionals. Panchakarma Technicians, doctors.
This is special ayuryoga program according to disease by qualified doctor not only by yoga teacher. Our center also offers consultancy for people. At our center, so many people comes for treatment and ayur yoga training from every country on regular basis.
| Time | Work |
| --- | --- |
| 7:00am -8.30am | Yoga Meditation |
| 9:00am to 10:00am | Breakfast |
| 10.30am to 12.00pm | Ayurveda teaching on Ayurveda theory |
| 12.00pm - 1:00pm | Lunch |
| 1:00pm to 3:00pm | Rest |
| 3:00pm to 5:00pm | Practical class on ayurveda |
| 5:00pm to 6:30pm | Evening walk/talking on special disease |
| 7:00pm to 8:00pm | Dinner |
| 8:00pm - 6:00am | Sleep |
Ayurvedic Theory, Consultation, Pranayam, Yoga, Marma, Pranyogasana
Duration: 10 days
7:00am - 8:30am
10:30pm - 12:00pm
3:00pm - 5:00pm
Vata Yoga
History of Ayurveda and Yoga
AY. Head Massage
Pitta Yoga
Basic knowledge of Tridosha
Ayurveda and Body Massage
Theory and Practical
Face Massage, Nasya, Karh Program
Kapha Yoga
Pro Kritti, Vikriti, Vata, Pitta Kapha surface anatomy
Abhyange whole body massage with oil
Vata Pranayam
Panchakarma Theory
Abhyange whole body massage according panchkarma
Pitta Pranayam
Daily Life routine Habit and Habitate diet.
Ayurveda herbal oil shirodhara
Kapha Pranayam
Cause of Diseases, Progyaperdh, Ama(Agni), Parta Potali
Parta potali Massage Herbs and swedana
Marma Pranayam
Ayurvedic oil and kitchen herbs
Making herbal oil for head arms body massage
Marma Yogasana
Netratarpan, Kati, Basti, Greeva, Basti Preparation and use theory
Practical
Transcendental Meditation
Tridosh base pulse diagnosis
Practical
Transcendental Meditation
Theory and Marma point self healing process training.
Certificate
This is 10 days teaching program including accomodation, Indian Satvik organic food, Theropatic Yoga Marma Pranyogasana and mediataion with higly qualified doctor and technician
Note: Min 5 to 10 people group
Marma Pranyogasana and Meditation.
Duration: 8 days
| 6:30am - 8:00am | 8:00am - 9:00am | 10:00am - 12:00pm | 1:00pm - 2:00pm | 2:00pm - 4:00pm | 4:00pm - 6:00pm | 6:00pm - 7:00pm | 7:00pm - 8:00pm |
| --- | --- | --- | --- | --- | --- | --- | --- |
| Puja ceremony History & Introduction Of Yoga & Marma Pran Yogasans | Breakfast | Theory Marma Pran Yogasans Anatomy | Lunch | Rest | Practical Marma Pran Yogasans | Walking Evening | Discussion On Disease |
| Yoga - Meditation | Breakfast | Theory Marma head Neck Chest Description Anatomy | Lunch | Rest | Practical Marma Pran Yogasans | Walking Evening | Discussion On Disease |
| Yoga - Meditation | Breakfast | Theory marma Abdomen Lower limb upper limb | Lunch | Rest | Practical Marma Pran Yogasans | Walking Evening | Discussion On Disease |
| Yoga - Meditation | Breakfast | Shatcharra And Marma | Lunch | Rest | Practical Marma Pran Yogasans | Walking Evening | Discussion On Disease |
| Yoga - Meditation | Breakfast | Prakritinirthaph | Lunch | Rest | Practical Marma Pran Yogasans | Walking Evening | Discussion On Disease |
| Yoga - Meditation | Breakfast | Full Body Marma point revision | Lunch | Rest | Practical Marma Pran Yogasans | Walking Evening | Discussion On Disease |
| Yoga - Meditation | Breakfast | Disease Marma & treatment | Lunch | Rest | Practical Marma Pran Yogasans | Walking Evening | Discussion On Disease |
| Yoga - Meditation | Breakfast | Question And Answer | Lunch | Rest | Certificate | - | - |